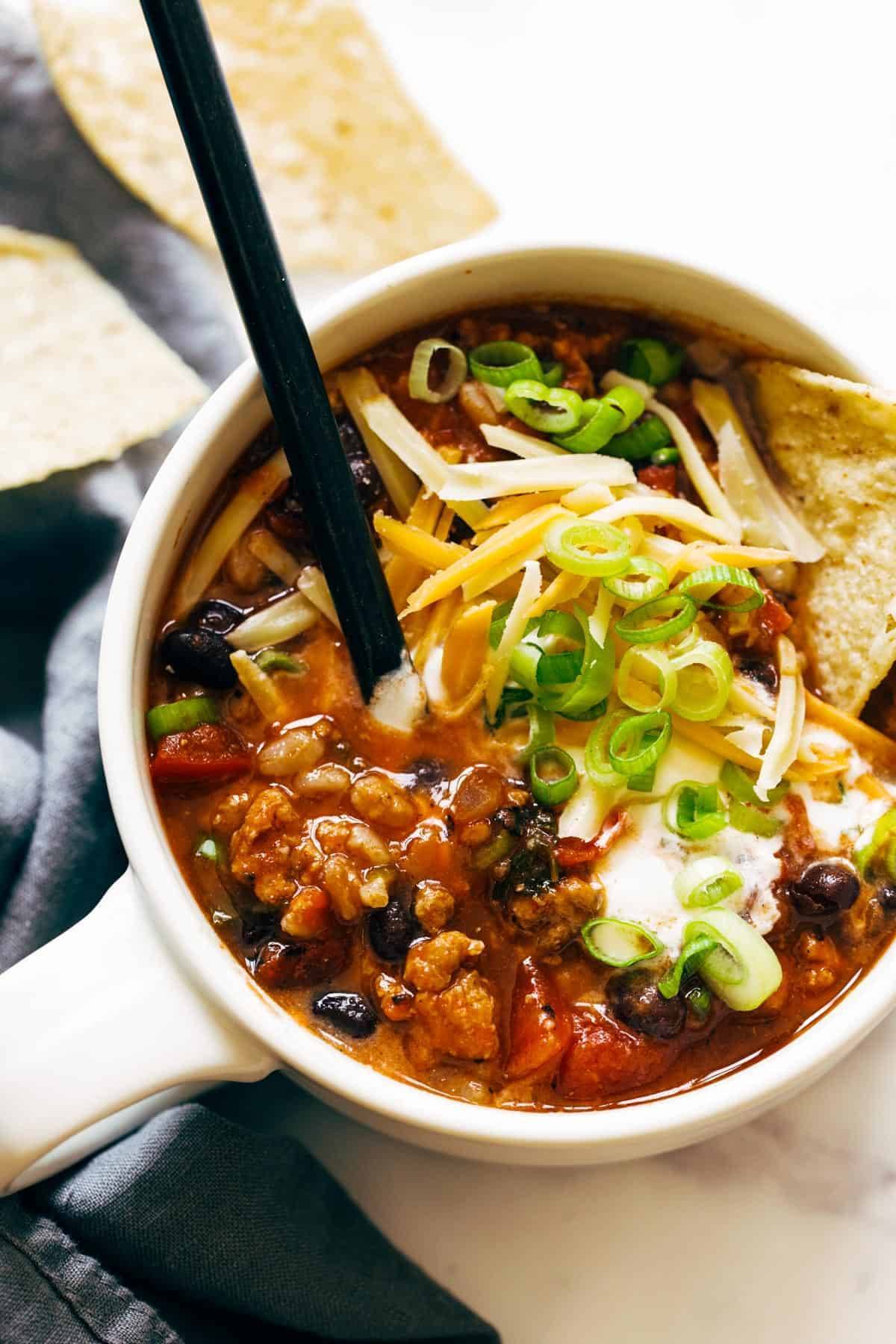 So here's the deal: I'm obsessed with this chili.
It's hearty, zippy, and feel-good with Tex-Mex toppings that make my head spin in the best possible chili-loving way. And I know say this almost all of the time about 99% of the foods that I make and eat, so I totally understand your doubts (obsessed? or overly dramatic?), but someone might need to put a restraining order on me to keep me away from the absolutely cozy-to-your-toes combination of smoky ancho, ground turkey, nutty farro, and fire roasted tomatoes.
Flexible + Simple
This is the kind of recipe you can throw together pretty easily. It's flexible, simple, and so very comforting in that big ol' dutch oven.
Get some ground turkey from the freezer (or ground beef, or ground chicken, whatever!), a can of black…
Continue Reading to the Source