This homey brown rice pilaf is loaded with nutritious flavor from white beans, shiitake mushrooms, and fresh spinach. This simple dish makes a delicious vegan dinner or hearty lunch.
This brown rice pilaf is:
A hearty vegan meal – comfort food at its best!
Packed with protein and fiber
Ready in under an hour
Easy to make ahead, so it's perfect for meal prep.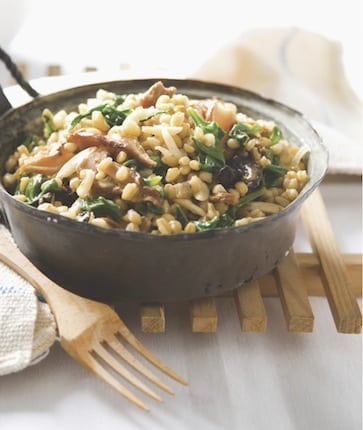 Variations
This recipe is infinitely versatile. Instead of rice, you can swap in your own favorite grains like quinoa, wheat berries, or bulgur.
You can also swap out the white beans for cooked lentils, black-eyed peas, or chopped seitan to add an extra dose of protein.
Or add some heat with a minced jalapeño chile!
One-Dish Vegan
This recipe is from the amazing vegan cookbook, One-Dish Vegan by Robin Robertson. You…
Continue Reading to the Source