The picture I'm going to paint for you today starts with grilled marinated chicken, fluffy rice, and excessive handfuls of mint and cilantro, and it finishes with a generous drizzling of creamy coconut lime sauce that is so big and so flavorful that you cannot be unchanged by it.
You know I'm not always the biggest fan of chicken but THIS. This sauce-soaked, herb-loaded wonder is exactly the kind of chicken I like.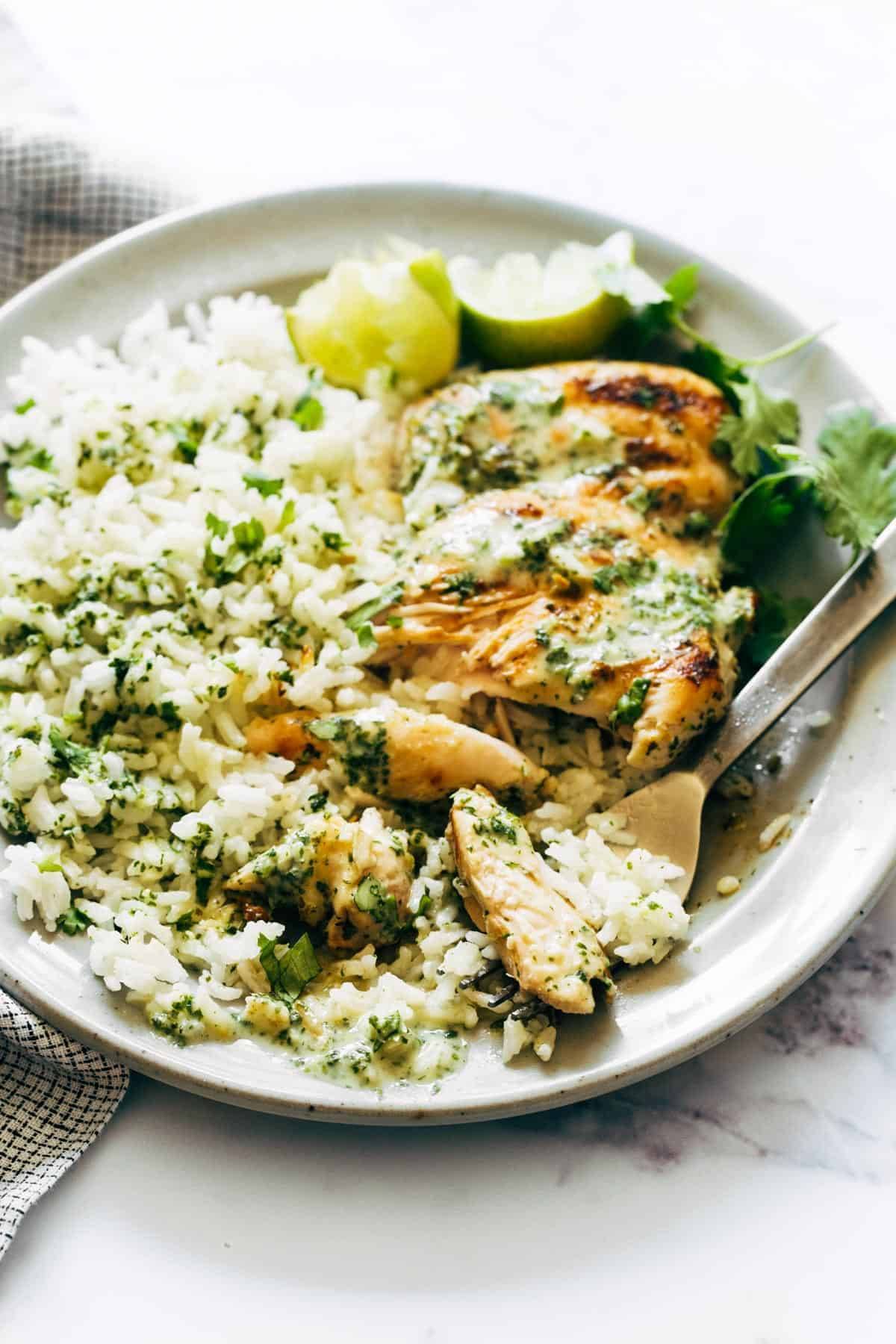 It's the time of year where I start to build my meal plans around getting outdoors as much as possible. I know what's coming (WINTER) and I know how much I will be outside (HARDLY AT ALL) so I'm doing my best to really lean into those summer flavors and the kinds of meals that naturally bring you outside into the sun. And if those meals can put loads of fresh summer herbs to good use, double win.
For that reason this recipe…
Continue Reading to the Source