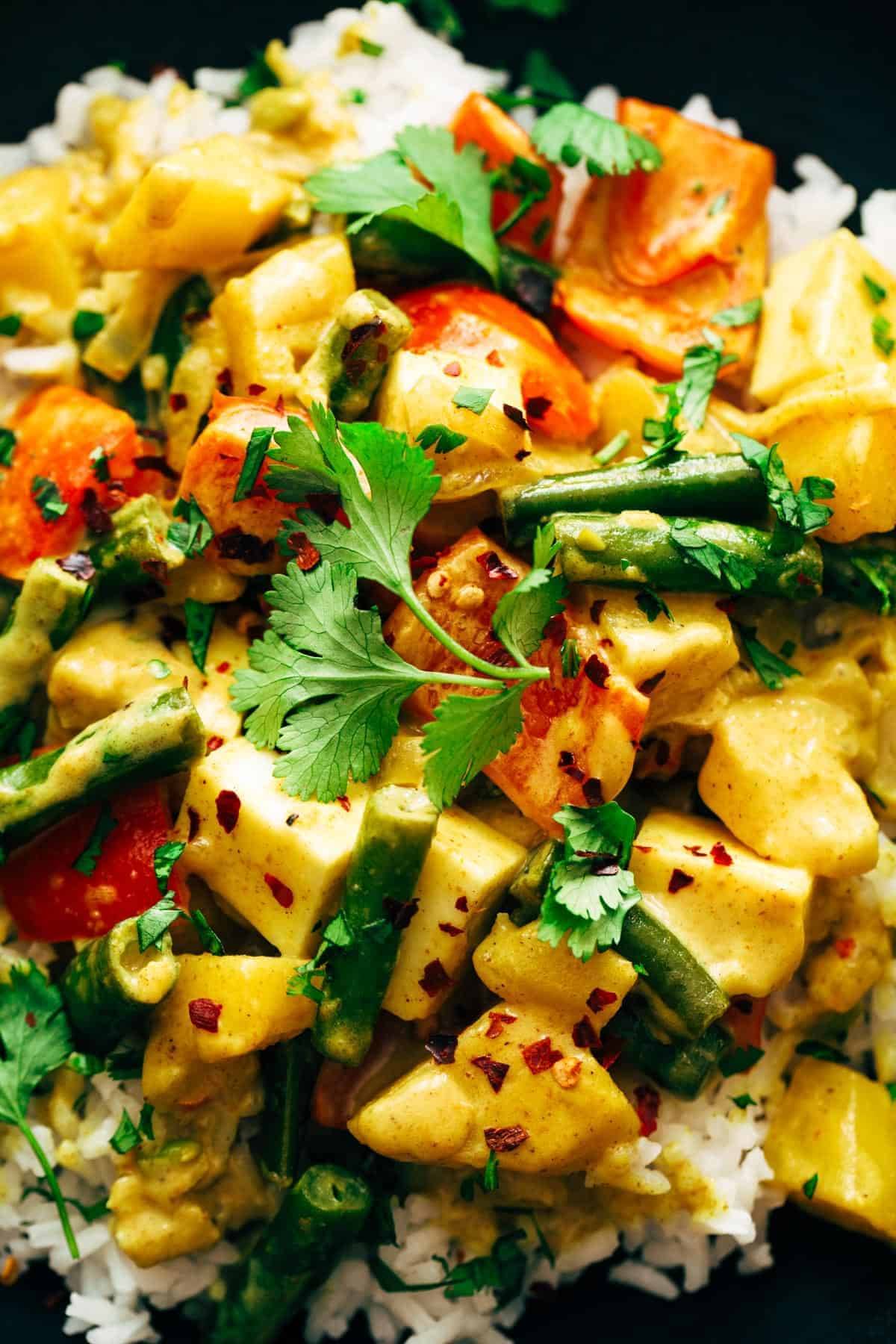 Let the record show: if I could eat this creamy, cozy, veggie korma for every cold-weather meal, I'd be a very happy person.
(Which, honestly, is kind of what I've been doing lately. A little here for lunch, a little there for dinner, a little the next day with some added paneer because I love myself…)
It's important to know that this recipe has so much flavor, but it's also not LOUD flavor. It's like rich, cozy, mellow, could-keep-eating-forever flavor.
The base of this veggie korma is a boatload of comforting vegetables like fork-tender potatoes, bell peppers, and green beans, but the thing that makes it feel like a hug is that creamy golden sauce. We're giving a gentle sauté to a careful amount of aromatic onion, garlic, ginger, cardamom, coriander, and other spices, and then adding a bit of cream and yogurt to make…
Continue Reading to the Source