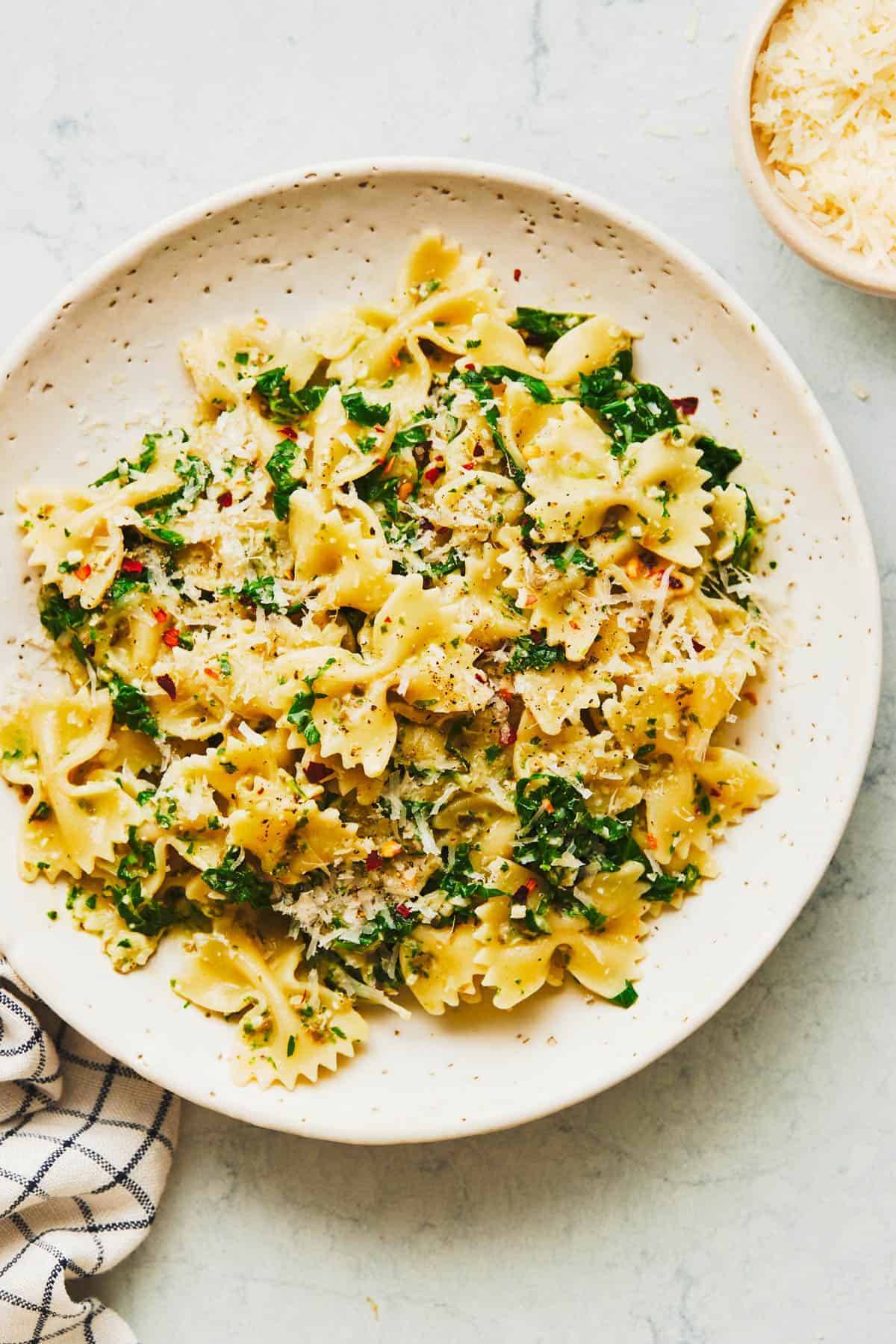 This recipe is part of our Plant-Powered January series! Find out more about how to join in on the fun, or click here to sign up directly for our email list to receive weekly meal plans, grocery lists, and other resources.
---
Let me paint a picture for you: chewy bowtie pasta, coated in a light, salty, barely-creamy sauce, flecked with red pepper flakes and little bits of tender sautéed garlic kale. Oooo-eee! This kale pasta is yummy.
The general mood of this meal is just beautiful and simple, which is… kind of how I'm doing life lately. Taking things back to the basics, not overcomplicating, working in lots of lovely and wholesome ingredients (kale, we see you), going big on flavor and texture without long ingredient lists or hours of work.
Let's talk about the creamy-but-just-barely-there sauce that pulls this whole thing into a…
Continue Reading to the Source