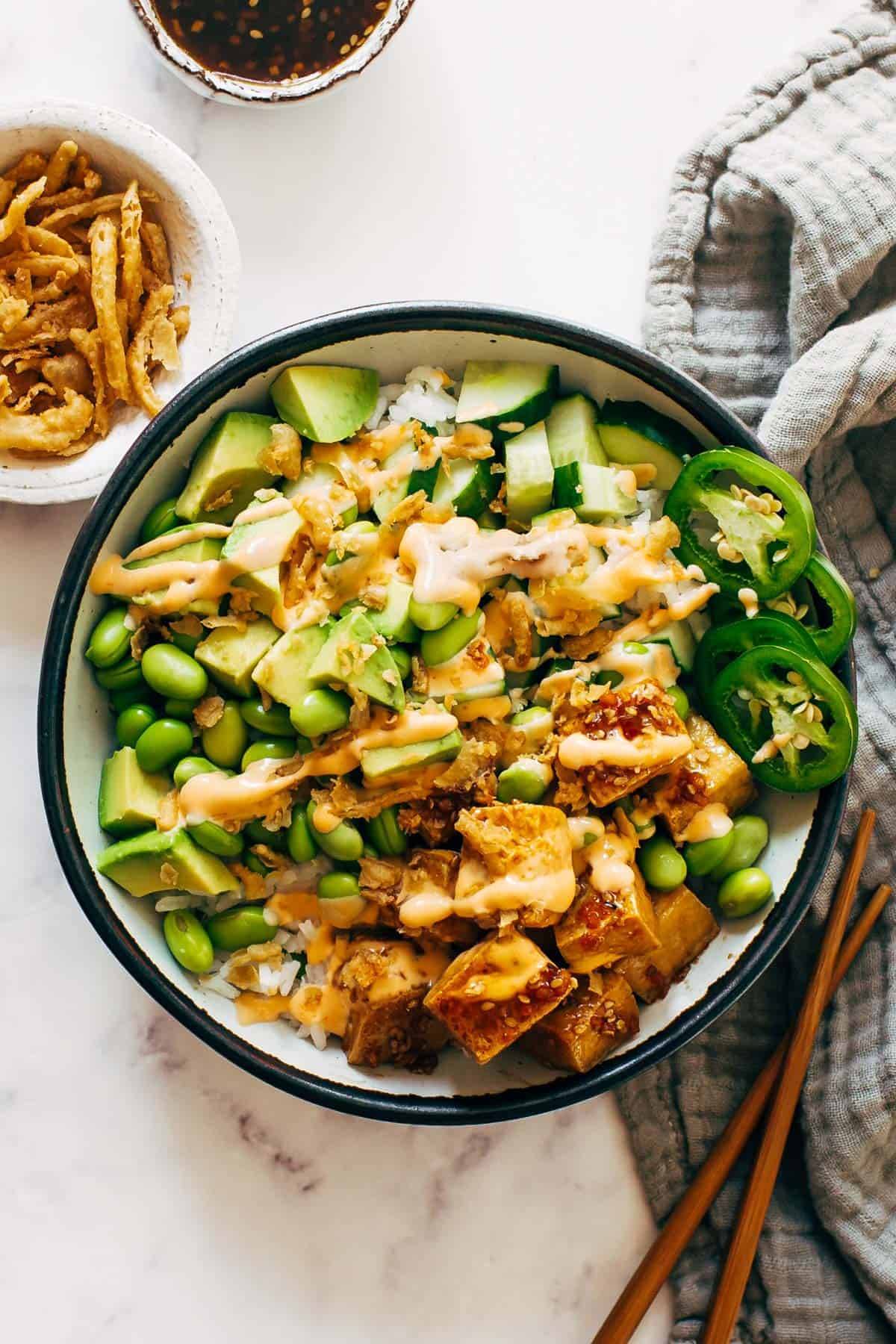 This recipe is part of our Plant-Powered January series! Find out more about how to join in on the fun, or click here to sign up directly for our email list to receive weekly meal plans, grocery lists, and other resources.
---
This is one of my newest and most favorite things to eat.
It's a block of tofu, nicely browned in teriyaki sauce, served on a bed of sticky rice with edamame, cucumber, avocado, jalapeño, a handful of crushed-up crunchy onions (seriously, trust me) and buried under a thick drizzle of extra teriyaki and spicy mayo.
And just like that you've been transported to your favorite strip-mall sushi joint, eating a crunchy roll in bowl form, without the nervousness that accompanies raw fish and / or the work involved in rolling.
Just everything good about a crunchy roll, plus veg-focused and easy to make.
Continue Reading to the Source