Air Fryer French Fries are perfectly crispy outside, tender inside, and absolutely heavenly. Simply they are AMAZING! You won't believe how healthy these fries are after you taste one.
Serve these delectable fries with Famous Fry Sauce or for a kick Skillet Queso.  Then place them on a plate with The Best Grilled Burger or Copycat Chick-fil-A Nuggets for healthy tweak on fast food favorites made at home.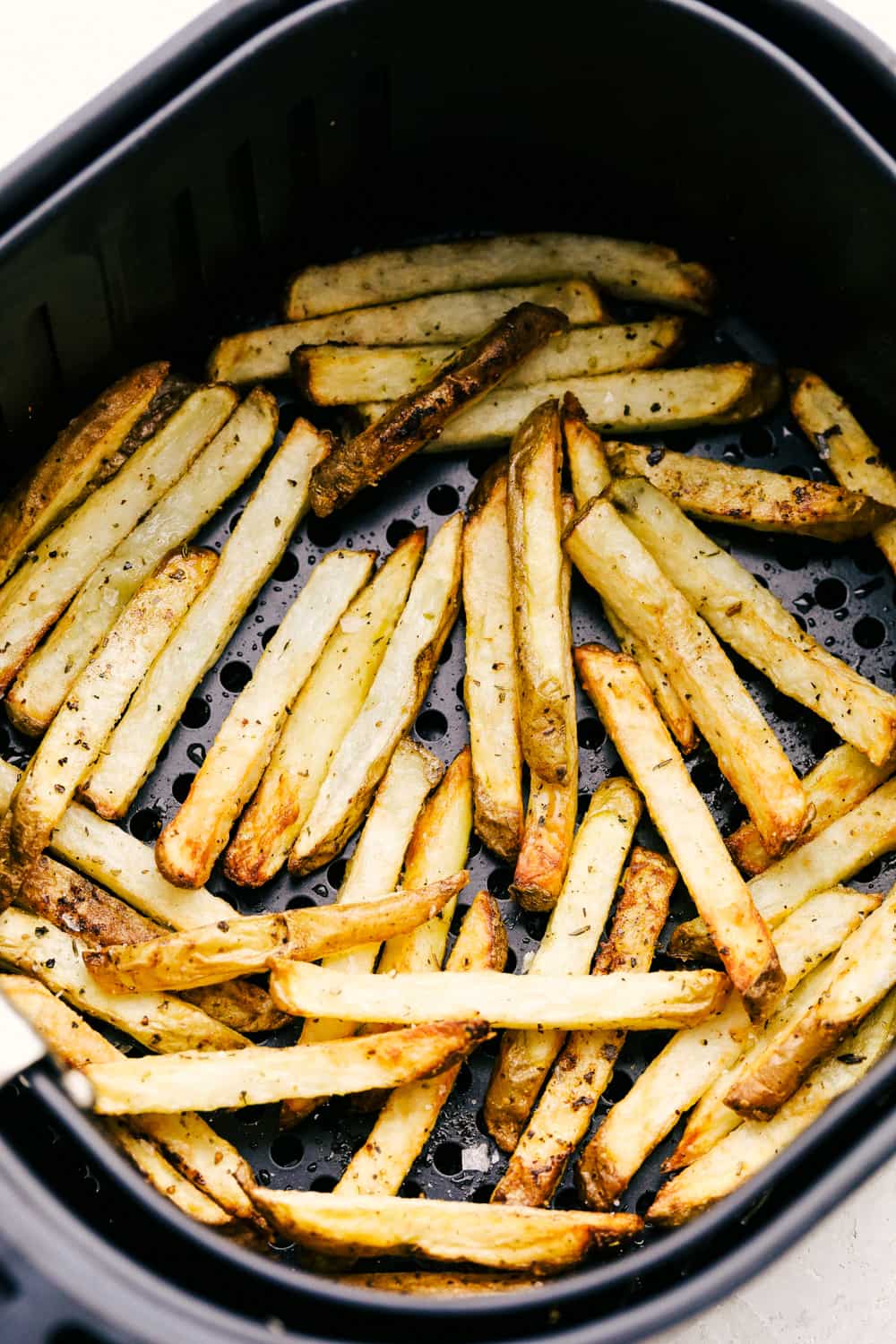 Air Fryer French Fries
If you don't have an air fryer yet, you need to buy one just for these French fries!  This is hands down one of my favorite things EVER and making them in the air fryer makes them even better! There is just something about a really great french fry that's hard to beat. The fact that you can make the BEST fries right at home is just plain awesome. I don't have to leave my home to get the best tasting, crispy, tender perfectly tasting fries anymore….
Continue Reading to the Source