Parker House Rolls are soft, melt in your mouth rolls, that are buttered before and after baking for rich irresistible flavor. They are so good, it'll be hard not to want to make them everyday.
These are so yummy you can eat them plain or for extra pizzazz, pair these tender rolls with home made Apple Butter, Strawberry Jam or this Easy Honey Butter! Anyway you serve and eat them, they're delicious!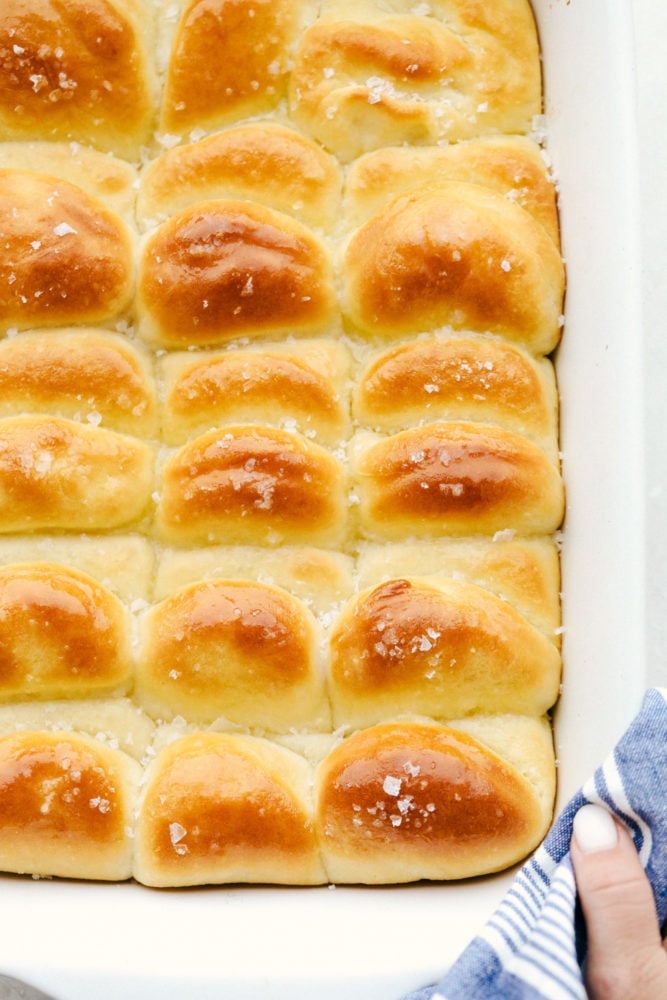 Amazing Parker House Rolls
Parker House Rolls are so decadent and heavenly, you can serve them at a nice dinner or for just a special treat during the week. They will be the talk of the table. They are super simple and easy to make too. It just takes a little time, but it's really hard to mess these up. If you're new to working with yeast, this is a great first recipe to try. They turn out beautifully no matter what!
The extra touch of butter both before and after you bake them…
Continue Reading to the Source