This white bean and kale recipe makes for the perfect hearty, healthy meal. Complemented by fire-roasted tomatoes, sweet onions, and artichoke hearts, these Italian white beans are both delicious and 100% vegan. 
This one skillet meal is ready in less than 20 minutes and requires minimal clean up! Just throw everything in the skillet to cook and serve it along with some warm bread.
If you're craving an Italian-style recipe without leaving the house, this is the perfect recipe for you! Feel free to add extra spices, such as fresh parsley, basil, rosemary, oregano, and thyme. You may even add a couple bay leaves to the mix once you've added in the liquid. 
This Italian white beans recipe is… 
vegan
vegetarian
plant-based
Italian-inspired
ready in 20 minutes
an easy weeknight meal
How to Make White Beans and Kale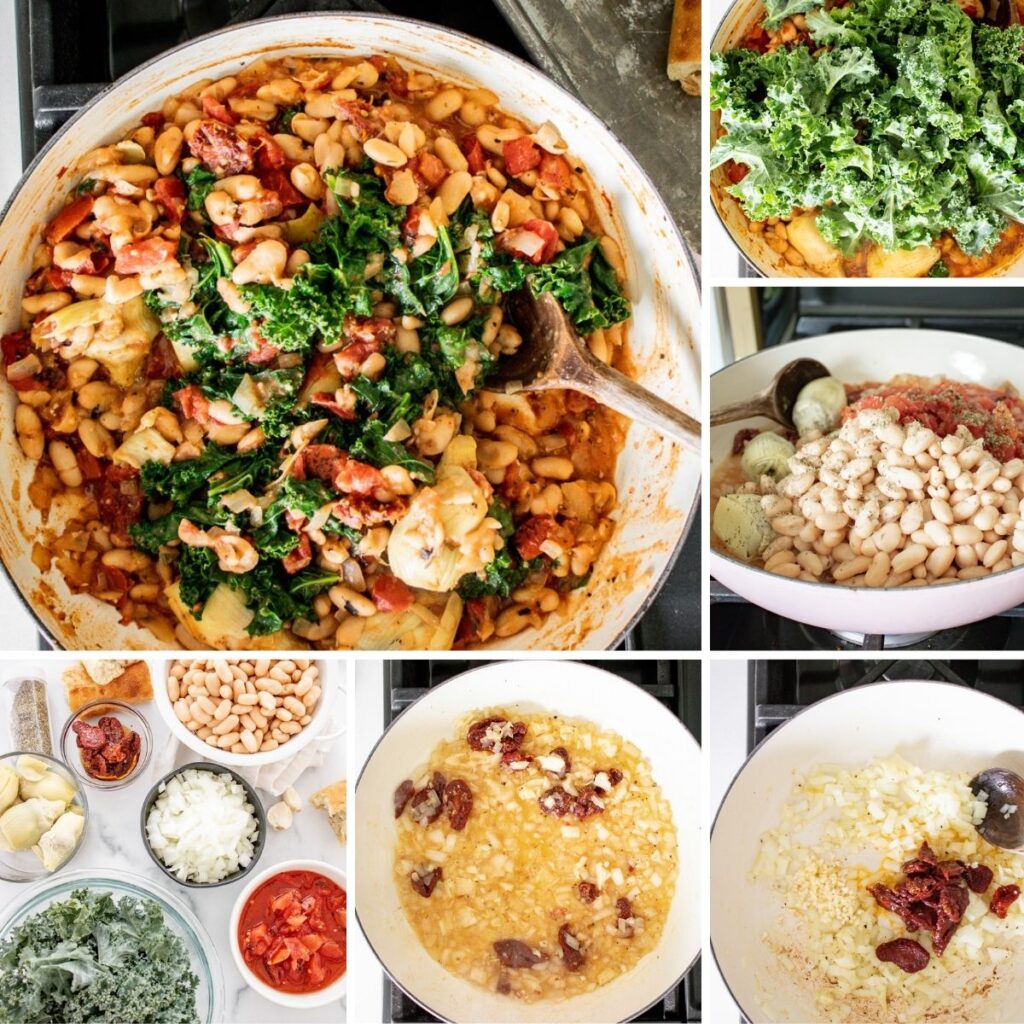 Heat up the olive (or avocado) oil in a large skillet on the stove. 
Add…
Continue Reading to the Source