Sautéed Brussel Sprouts with Bacon is side dish supremacy! Crisp tender Brussel sprouts tossed with crispy bacon and a drizzle of maple syrup is pure heaven.
Brussel Sprouts are a full flavored cute veggie that packs a nutritional punch. For more ways to use them try them in Creamy Parmesan Garlic Brussels Sprouts, Apple Bacon Brussel Sprouts Salad and Air Fryer Crispy Parmesan Brussel Sprouts.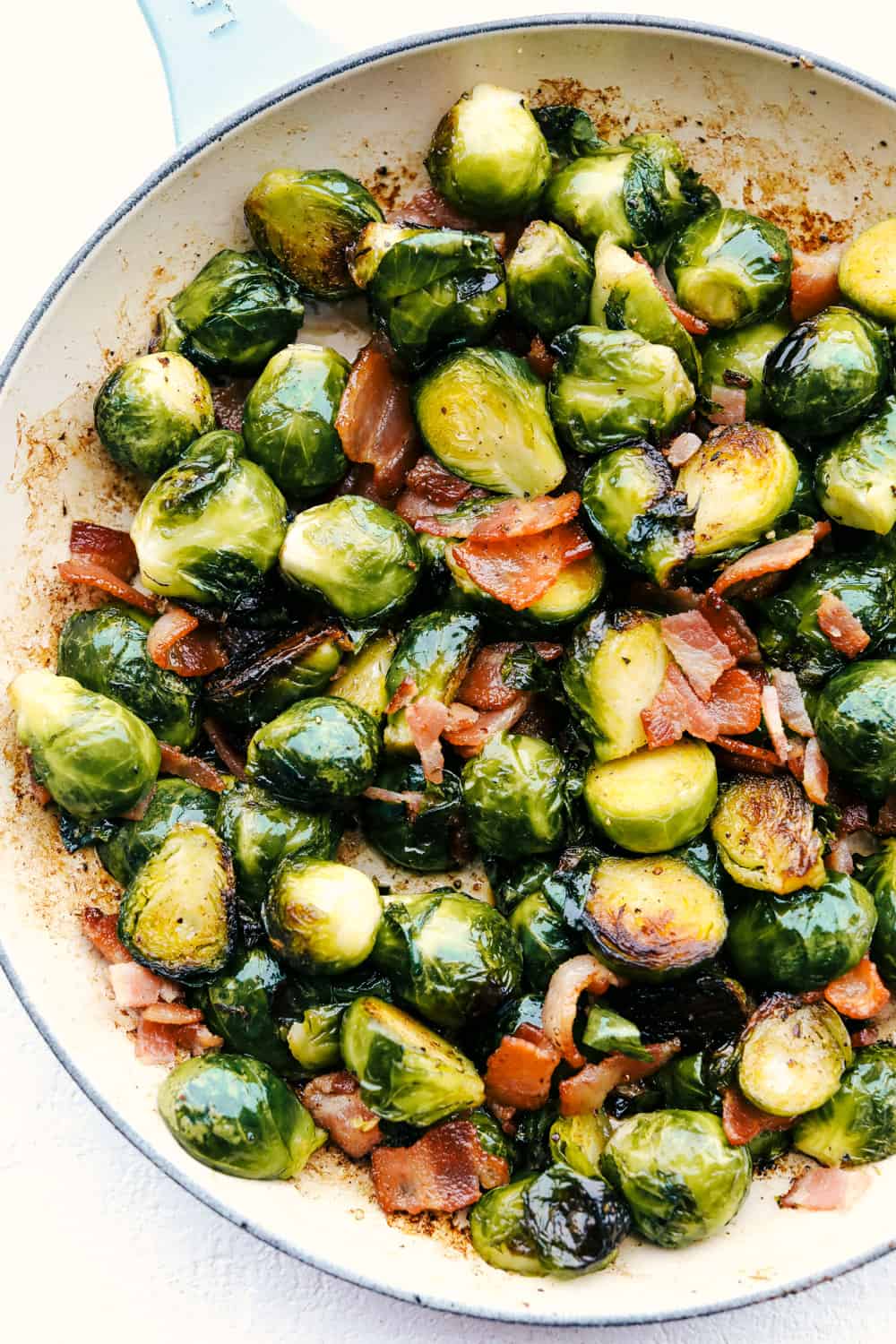 Sautéed Brussel Sprouts
These are not your mother's Brussel sprouts! Those were the days of steamed and boiled everything. It turned vegetables to bland mush. No wonder we didn't like our veggies growing up! These are sautéed to a crisp outside, but still tender inside. Flavored with smoky, salty bacon and a splash of maple syrup for a sweet and salty flavor that is out of this world yummy! My whole family loved this flavorful side dish.
Besides bacon makes everything better!…
Continue Reading to the Source