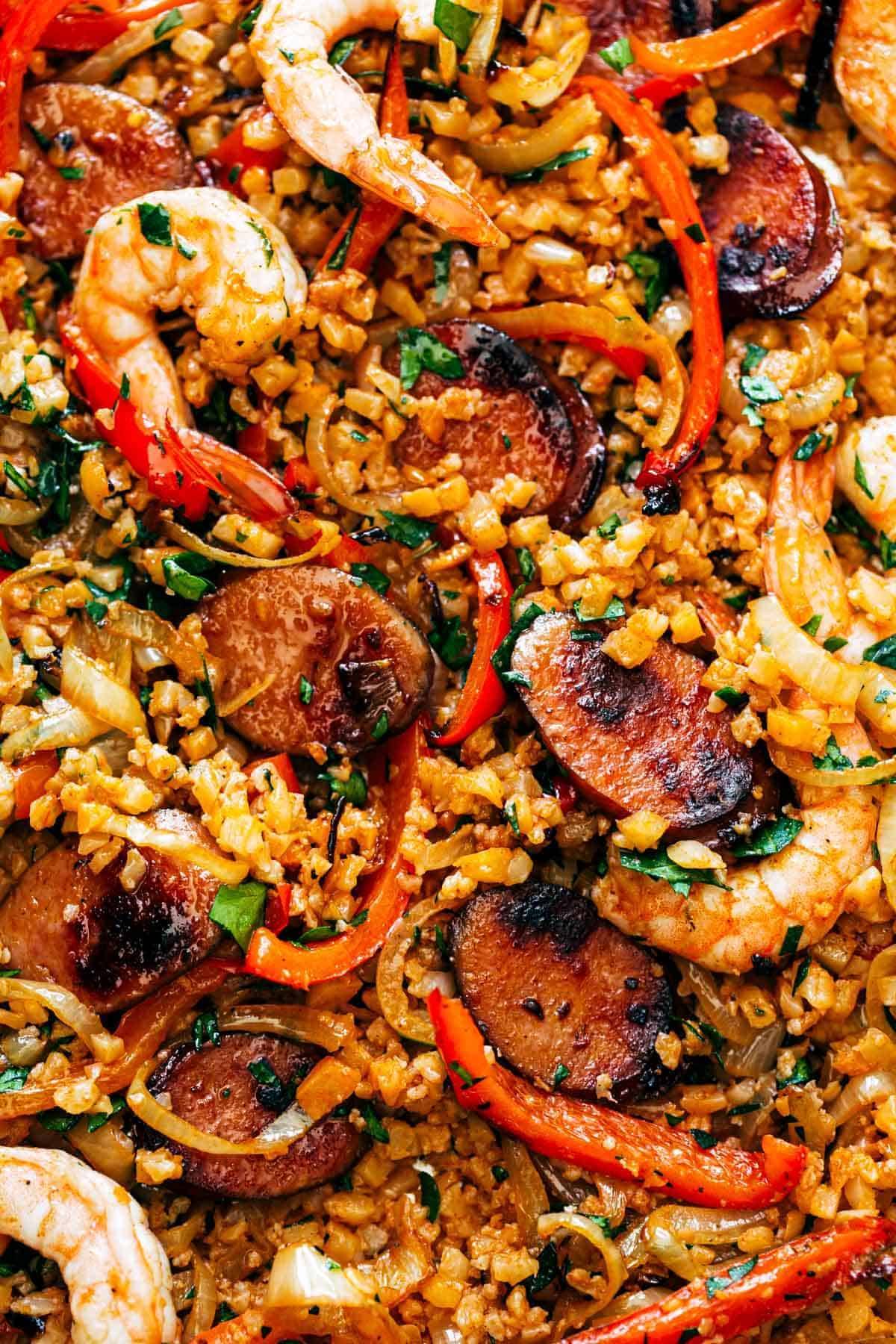 Calling all big flavor / easy dinner / sheet pan meal lovers!
I have some good news coming your way in the form of sausage, peppers, onions, shrimp, and… wait for it… cauliflower rice!
This isn't just your average pan of roasted yummies, though. It takes the form of a surprisingly satisfying riceless sheet pan jambalaya with the addition of Cajun spice, melted butter, lemon juice squeezed over the whole thing, and a nice little sprinkling of parsley to make it table-ready.
I mean, for being extremely practical and easy, you have to admit: she really is a beauty.
Watch How To Make This Recipe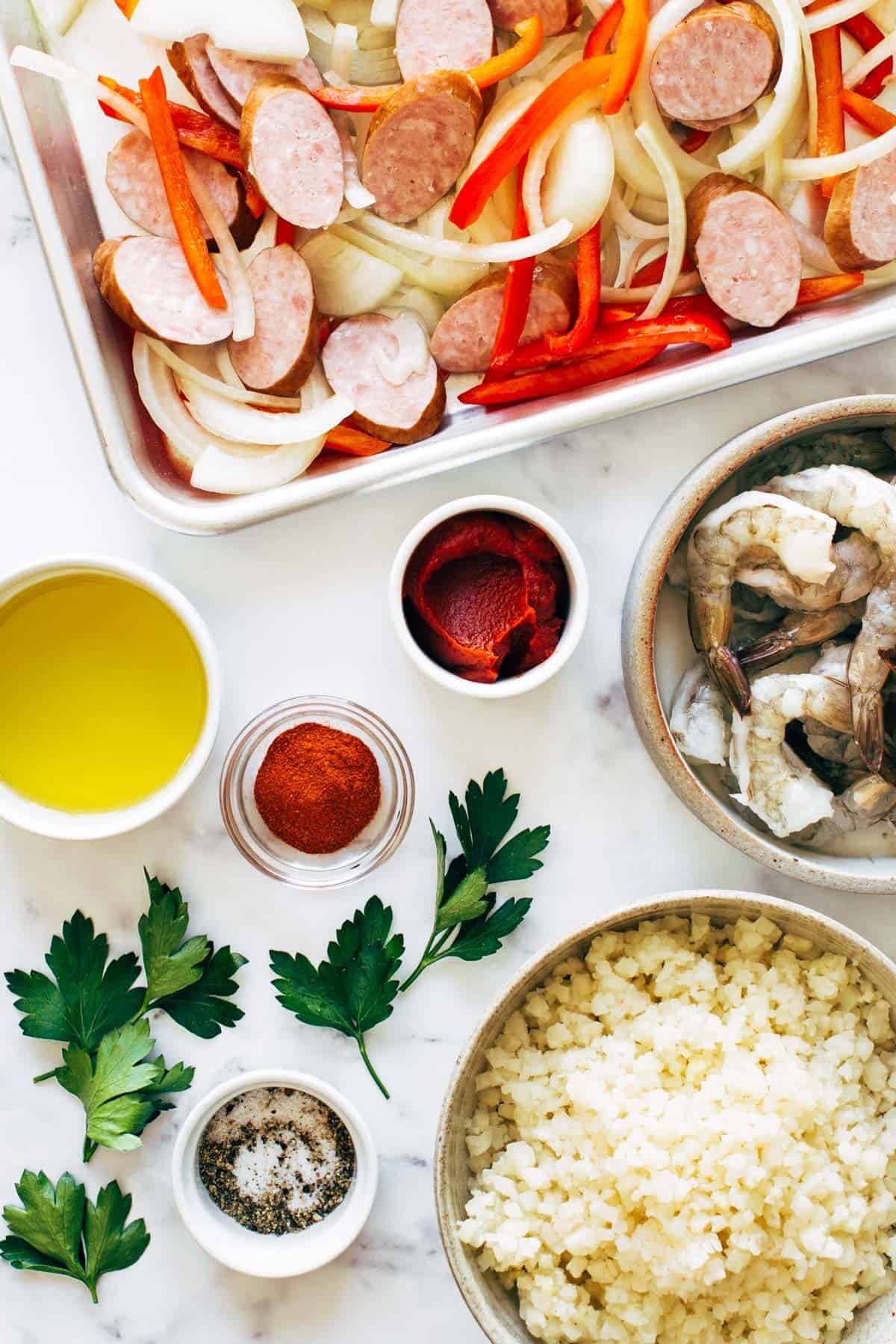 This isn't my genius idea – our Minneapolis-based friend Charlotte of Clean Foodie Cravings wrote a cookbook called One-Pot Keto Cooking and this is just one of her many creative and fun low-carb recipes.
Personally, I'm not…
Continue Reading to the Source