Stick of Butter Baked Rice is soft and fluffy rice that is loaded with sweet, rich flavors from onion soup and butter.  It is quick and easy to prep and bakes in the oven to perfection!
Also try No Peak Chicken and Rice Casserole or Easy Sausage and Rice Casserole for more baked rice favorites.  They are both simple to make and smell amazing as they cook in the oven!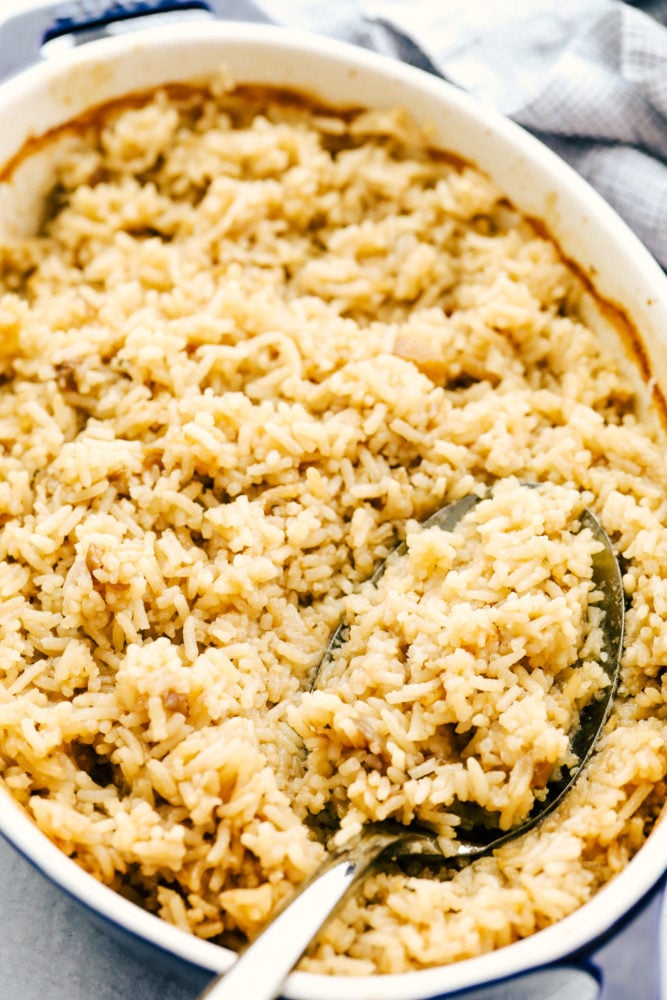 Stick of Butter Baked Rice
Looking for the perfect side dish to create a comforting family meal?  This stick of butter rice recipe is super easy and turns out fluffy and flavorful every time.  The French onion soup adds a sweet depth of flavor along with the butter that is so rich an makes the rice so moist and soft.  It is both filling and delicious!
This will be a family favorite rice that you will find yourself making with everything!  It is so versatile and even picky eaters will go crazy over it!  Just toss 4…
Continue Reading to the Source