Chipotle Tahini Bowls
Healthy and versatile bowls that come together under a generous drizzle of addictingly creamy vegan chipotle tahini sauce.
sweet potatoes, kale, tahini, chipotles in adobo sauce, avocado, eggs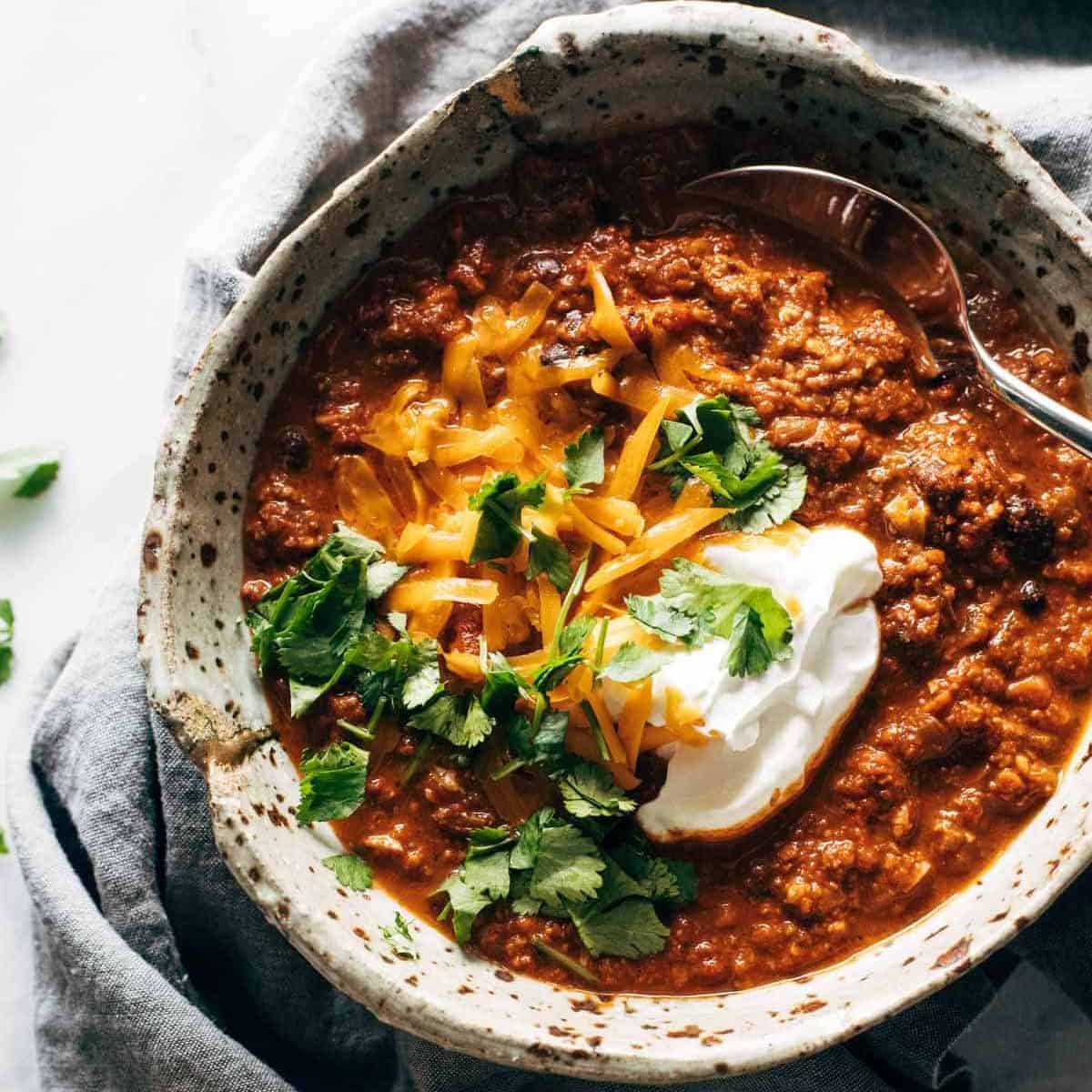 Vegetarian Chili
Vegetarian Chili that's "meaty" and satisfying – without the meat! A hearty mixture of walnuts, mushrooms, and carrots as your base, with big flavors of onion, garlic, green chiles and spices. SO GOOD.
walnuts, mushrooms, carrots, diced tomatoes, smoked paprika, garlic, chili powder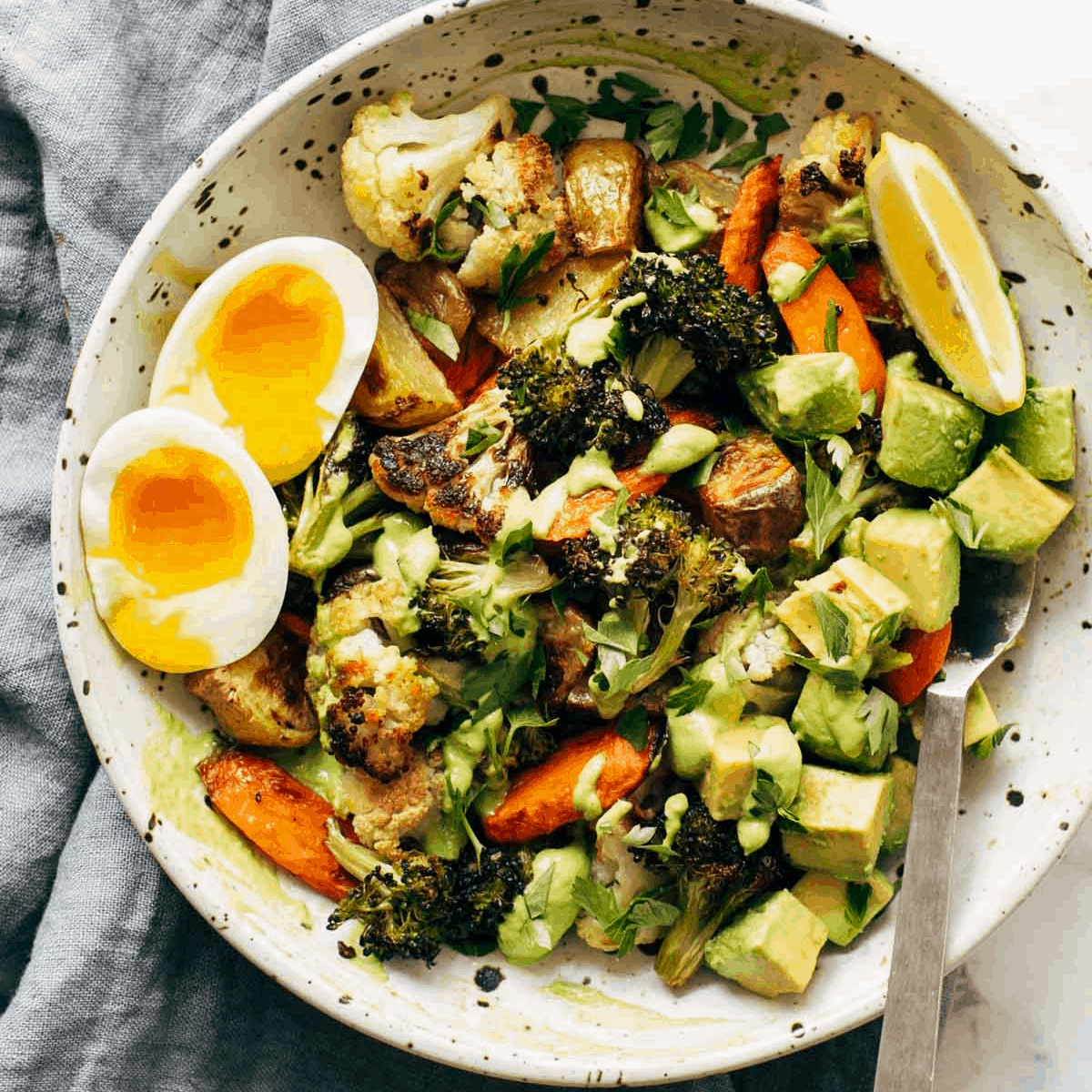 Roasted Vegetable Bowls With Green Tahini
Roasted Vegetable Bowls! Crispy tender roasted veggies, buttery avocado, all together in a bowl with a drizzle of green tahini sauce.
carrots, golden potatoes, broccoli, cauliflower, tahini, cilantro