Brookies Cookies are a deliciously fun mashup of two of our favorite desserts: brownies and chocolate chip cookies! Soft and chewy with plenty of chocolate chips, these are always a hit with the family!
When you just can't decide between making chocolate chip cookies or brownies, the obvious answer is to make both, right? Combined is the best!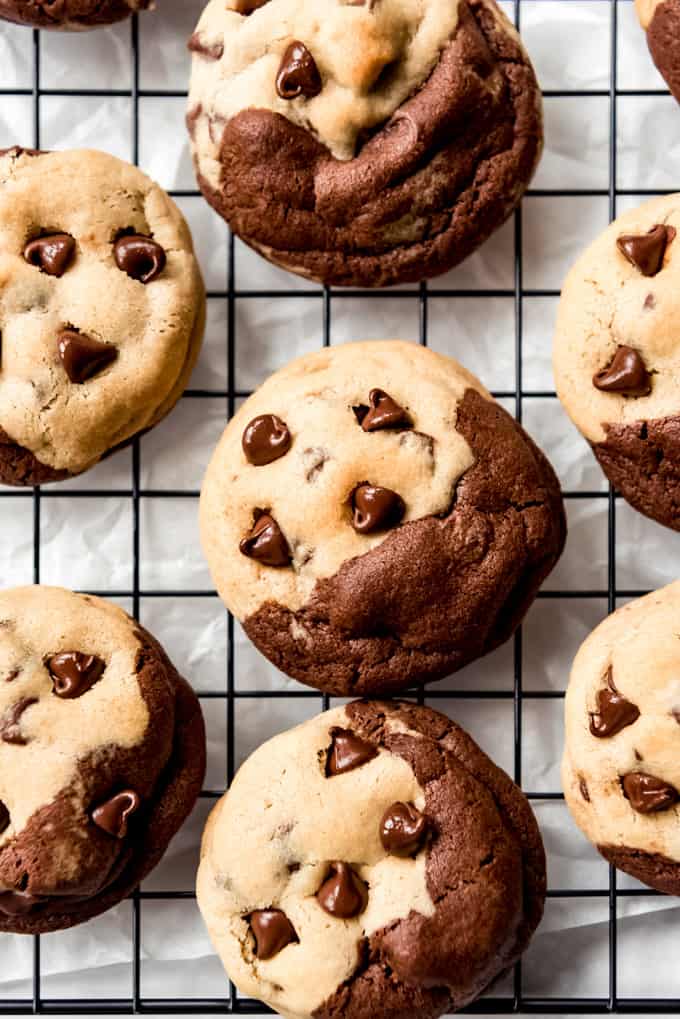 Soft and Chewy Brookies
Baking with my kids and making memories in the kitchen is one of the best parts about my job as a mom and food blogger. And these deliciously rich, chocolate-loaded cookies definitely make for fun memories!
They have the wow factor of two types of cookies dough in contrasting colors with complimentary flavors, and they are so much fun to make! You get the rich, chocolate flavor of brownie cookies snugged up next to buttery, almost toffee flavor of a classic chocolate chip cookie loaded with chocolate chips.
I just…
Continue Reading to the Source