Fried Pickles are tangy dill pickles dipped in a smooth flavorful batter and fried till crispy golden brown. A sure fire winner for any appetizer or snack time!
Serve these little golden nuggets before any meal, such as this Philly Cheese Steak Sloppy Joe, Copycat Chick-Fil-A Sandwich, or this The Best Burger (And Secret Sauce Recipe.) which you can double as a dipping sauce.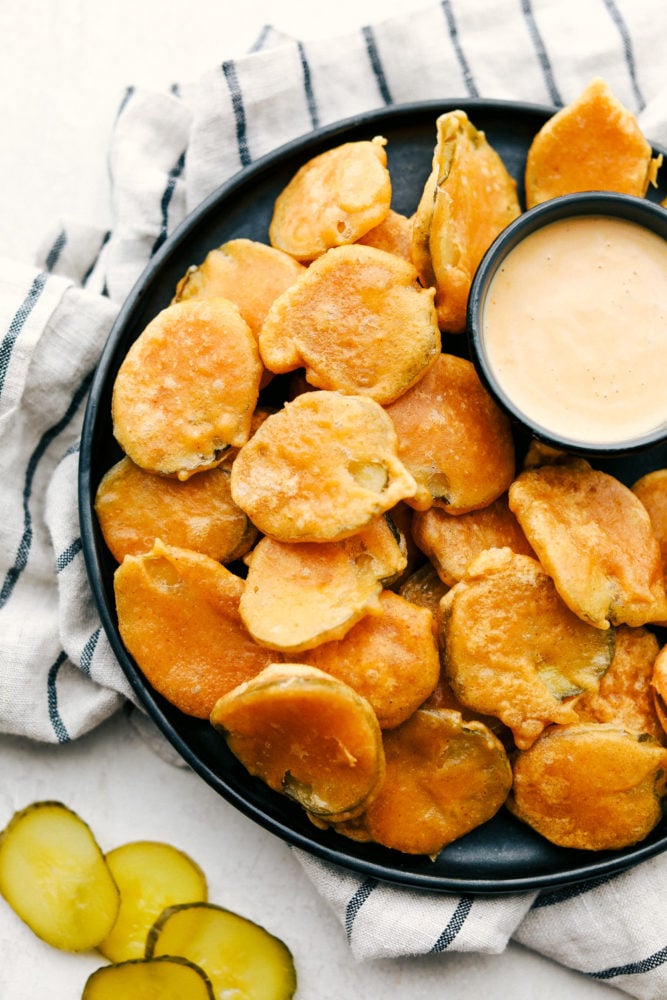 Homemade Fried Pickles
Fried pickles are so easy and taste SO GOOD, you'll want to make these everyday. The lightness of the coating crisps up perfectly as it surrounds tangy zippy dill pickles. They are a favorite among just about everyone. They'll go quickly so stock up on your jars of pickles. You'll be getting lots of demands for these.
These crispy little devils will take you back to those summer nights at the County Fair, or that time your were blown away when you had them at your favorite…
Continue Reading to the Source