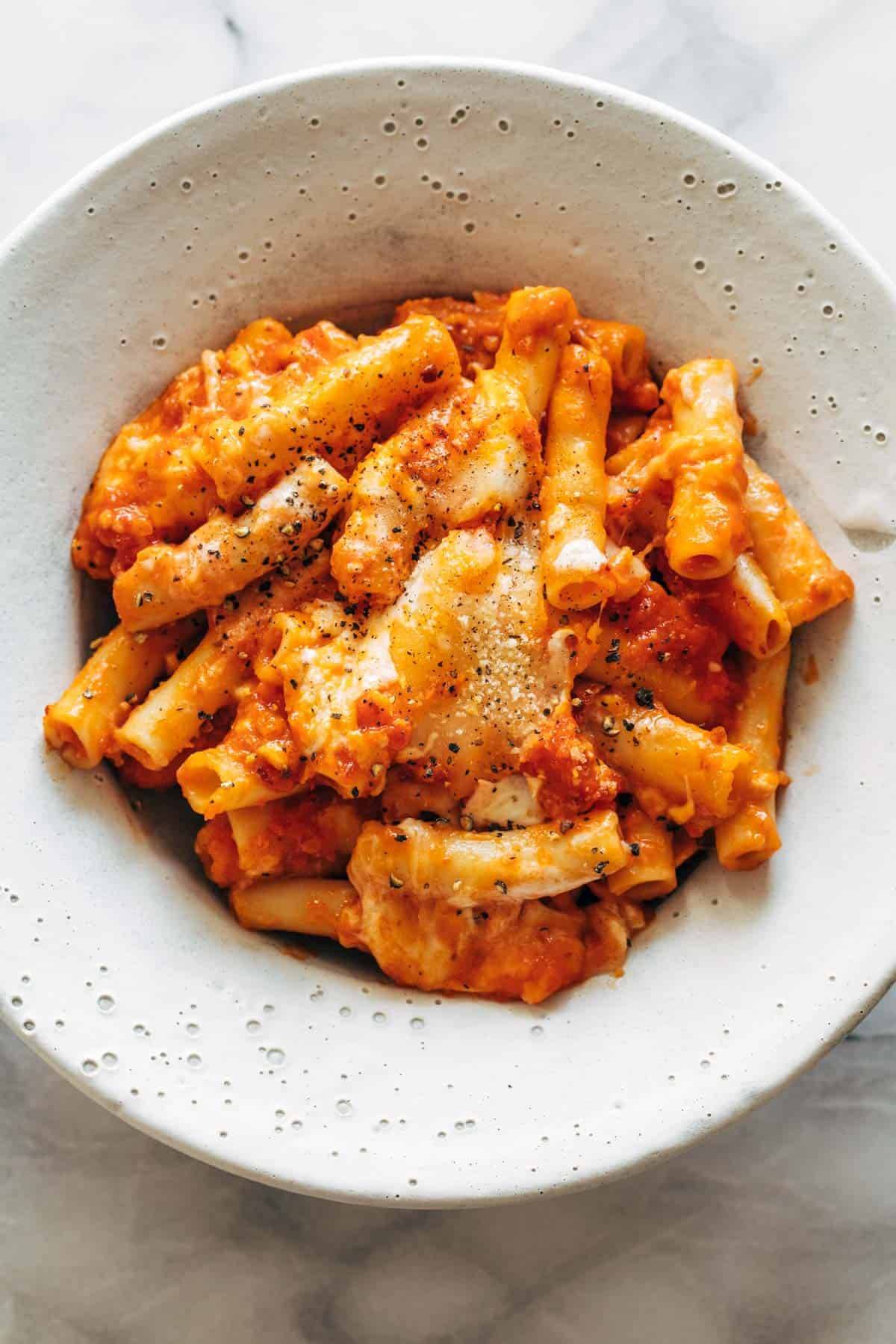 You know how sometimes baked ziti is good, and sometimes it's REALLY good?
Today I'd like to introduce you to a REALLY GOOD BAKED ZITI.
This recipe has been tested and tweaked and loved and devoured many times over to get it just right. And I think we landed it. It's minimal. It's bubbly and browned, extra creamy, extra saucy, with just the right flavors and textures to make the whole thing into a baked pasta masterpiece.
It is simplicity at its finest: just chewy noodles, a deeply flavored tomato sauce, the right blend of melted cheese, and a creaminess that cuts the tang of tomato sauce as it oozes into every bite.
Does Baked Ziti Have Meat?
It depends.
Some recipes call for ground meat in the tomato sauce, and you can certainly add that here if you want. However, I wanted this to be a mostly-meatless baked ziti, so I…
Continue Reading to the Source