Tzatziki Sauce is a Greek inspired, yogurt-based sauce you and your family will go crazy over.  It is creamy and bursting with light and refreshing cucumber, dill, and garlic flavors that will make this a Mediterranean inspired favorite this summer!
Homemade dips and sauces that are loaded with fresh ingredients you love are a must in any great kitchen.  So, also try my recipes for The Best Hummus I Have Ever Had and Basil Pesto.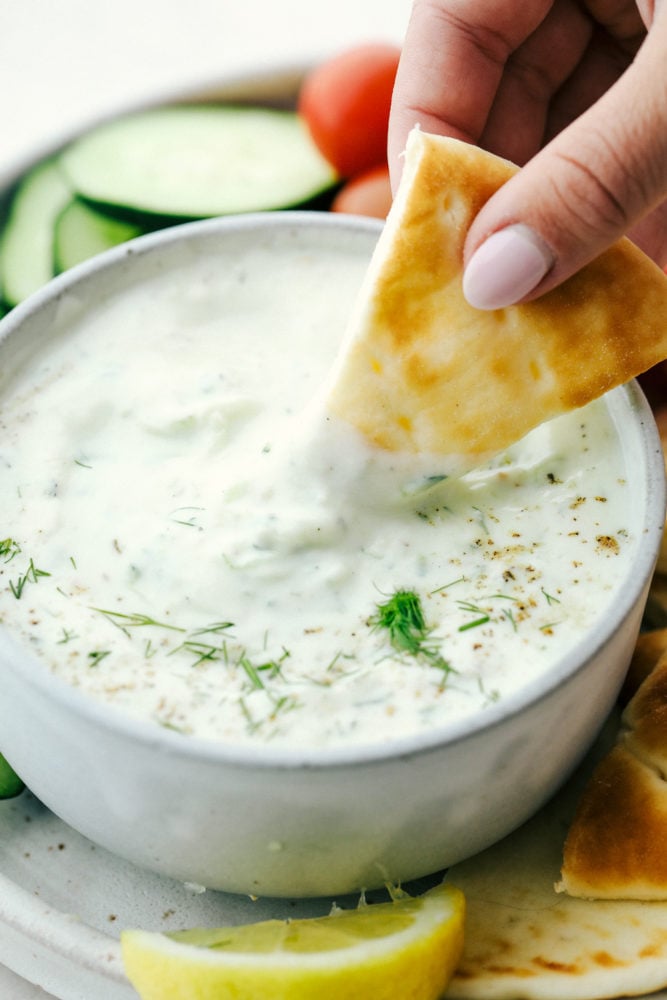 Tzatziki Sauce Recipe
Tzatziki Sauce is an amazing Mediterranean recipe that is super versatile and delicious!  It is pronounced "tsah-see-key."  Although it may be hard to say, it is not hard at all to make or to devour!  It is a perfect creamy sauce that livens up a sandwich or veggie tray and adds a cool, fresh, and tangy zing to any grilled meat or fish.
When trying to eat healthy, adding an intense and inspired sauce like this Tzatziki sauce to the…
Continue Reading to the Source