This Vegan Bolognese Sauce is the perfect Italian-inspired sauce to eat atop your favorite noodles. And because this recipe is vegan, compared to regular Bolognese sauce, it takes a fraction of the time to make.
This vegan Bolognese recipe is packed with flavor! Its tomato sauce and red wine base are perfectly complemented by garlic, paprika, and oregano—a quintessential Italian spice combo.
And it definitely pays to be vegan with this recipe because it only takes 30 minutes to make! Regular Bolognese sauce can take hours, but this vegan recipe uses textured soy protein, which is ready in a jiffy!
This vegan Bolognese recipe is… 
vegan
vegetarian
plant-based
gluten-free
ready in 30 minutes
a quick tomato sauce recipe
How to Make Vegan Bolognese Sauce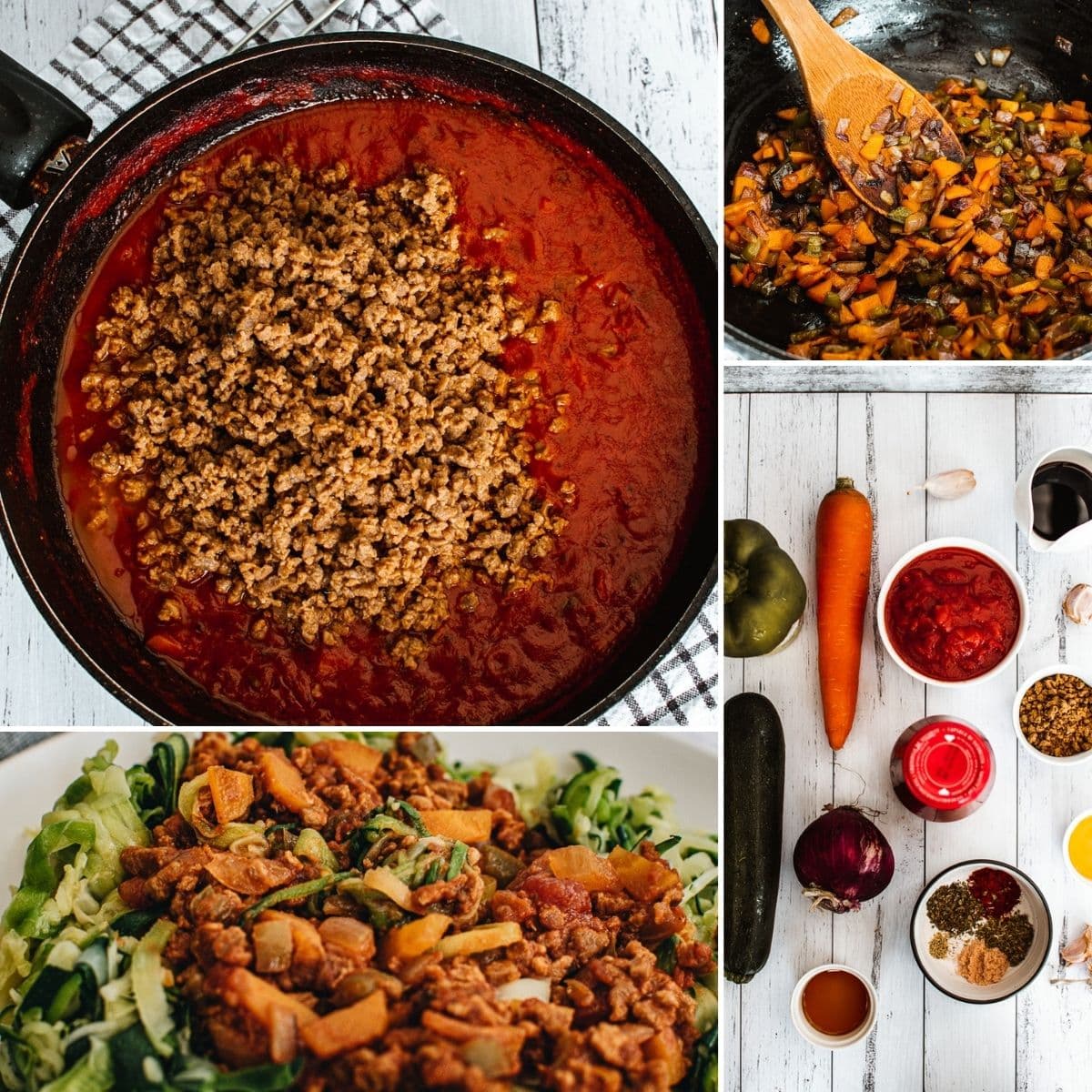 Heat olive oil in a large pot on the stove. 
Chop the onion, carrot, garlic, and…
Continue Reading to the Source