These vegan chocolate crinkle cookies are soft, chewy, chocolatey, and delicious! Dusted with powdered sugar, these vegan chocolate cookies will remind you of snow, but be warm as holiday spirit!
These vegan crinkle cookies may be dairy-free and egg-free, but they're just as scrumptious as any other chocolate crinkle cookies you've ever had! And they're super easy to make too!
All you do is mix together the ingredients, form the dough into balls, roll them in powdered sugar, and bake! They'll crinkle as they cool and leave you will a soft, gooey cookie everyone will love!
This vegan chocolate crinkle cookies recipe is… 
vegan
vegetarian
nut-free
dairy-free
egg-free
ready in 30 minutes
a quick chocolate treat
How to Make Vegan Chocolate Crinkle Cookies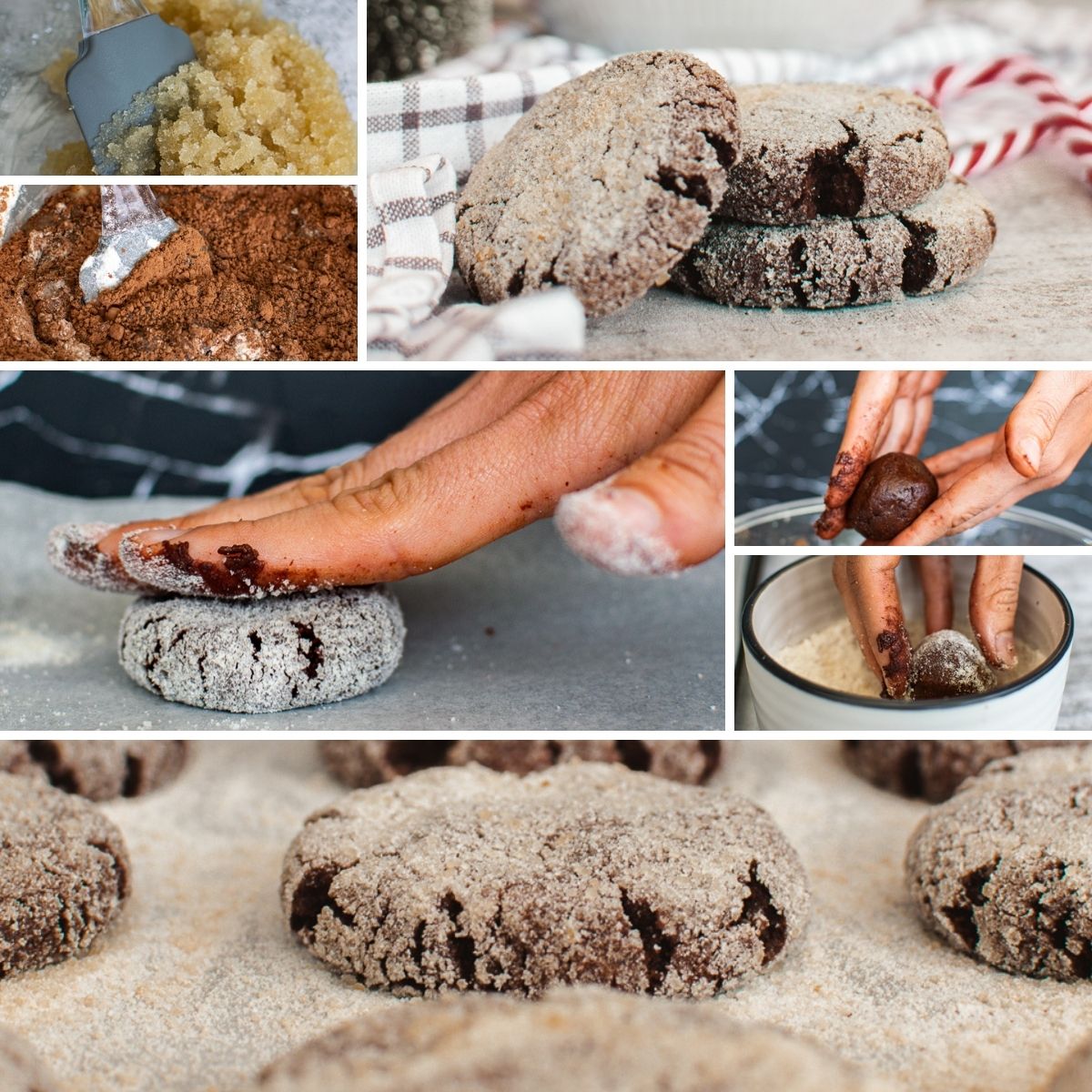 Preheat the oven and line two baking sheets with parchment paper. 
In a large bowl, add the sugar and canola oil. 
Stir the…
Continue Reading to the Source