These Vegan Zucchini Noodles are topped with a delicious homemade vegan Bolognese sauce. It's the perfect meal: healthy, balanced, and tasty!
This recipe may require a little more time if you spiralize your own zucchini noodles, but you can just as easily buy zucchini noodles from the store for this recipe. Then all you need to do is make the sauce!
To make this delicious, vegan meal, just spiralize your zucchini and cook it for 4 minutes, make your sauce, and toss it together! Now you have a delicious Italian-inspired dinner. 
This vegan zucchini noodles recipe is… 
vegan
vegetarian
plant-based
gluten-free
Italian-inspired
ready in 45 minutes
a filling low-carb meal
How to Make Vegan Zucchini Noodles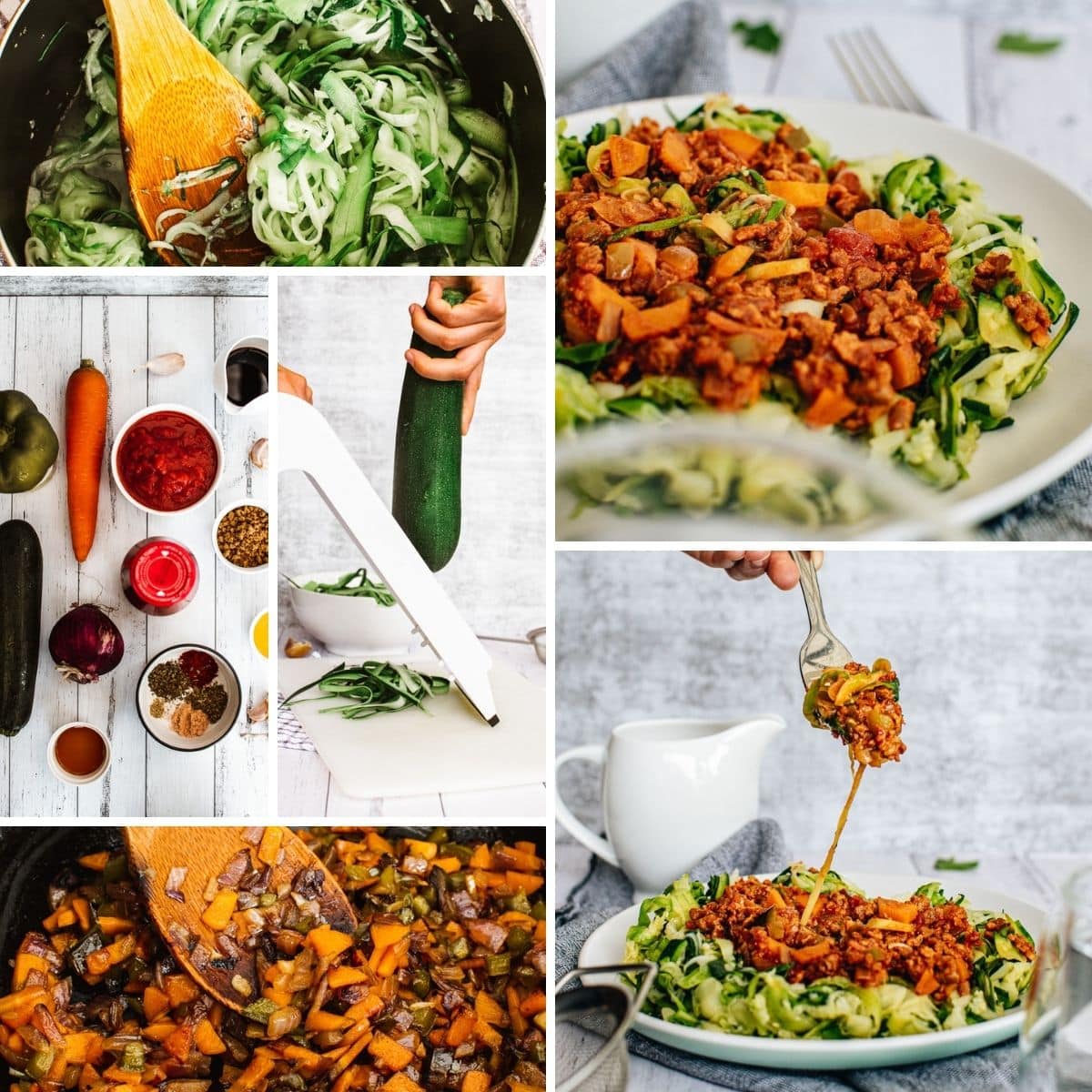 Make your zucchini noodles using a mandoline or a spiralizer. 
Place your noodles in a colander and squeeze them gently to drain the…
Continue Reading to the Source